Get 10% off your first order with code: FIRST01 at checkout!
Free shipping on all UK orders over £30!
Blue Overnight – Cloth pad
01055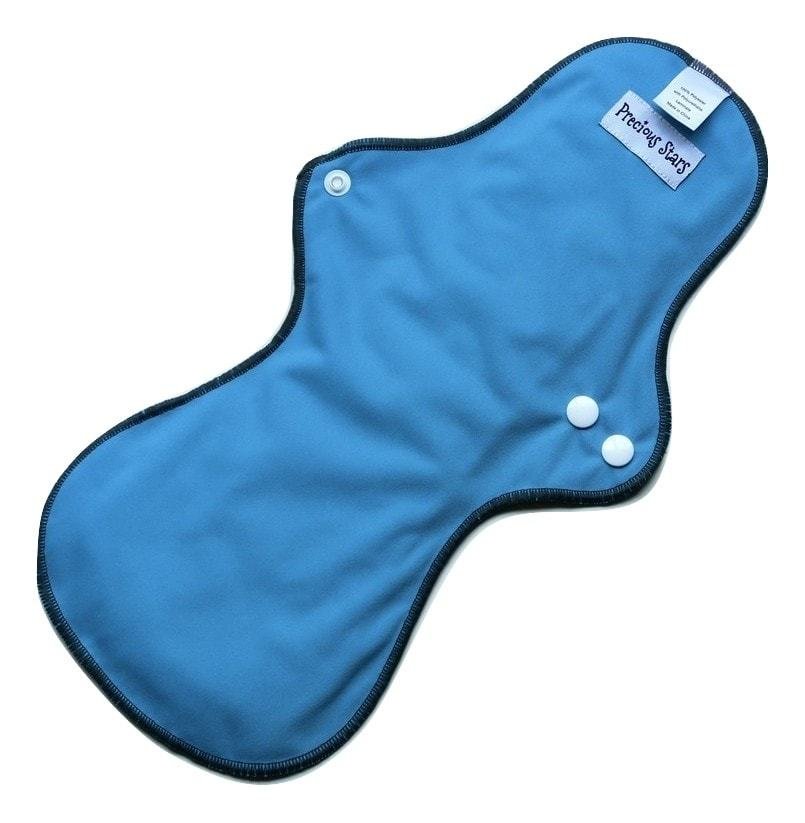 These overnight/postpartum cloth pads are 13″ long, 3″ wide when snapped on the first setting, 2.75″ wide when snapped on the second setting and can hold a very heavy flow. They're constructed like so:
Top: Bamboo charcoal fleece
Inner core: Microfiber terry
Backing: PUL
All our budget cloth pads have a layer of PUL that covers the whole pad to ensure you have no leaks.
These pads are perfect for overnight use and can also be used by people who need more coverage on a heavy day. You wear the pad with bamboo charcoal fleece against your skin, and the side with the label against your underwear.
We reccomend you wash the pads a few times before use to help them absorb the menstrual blood faster.