Free shipping on UK orders over £30
Into The Woods – Heavy Cloth Pad
01079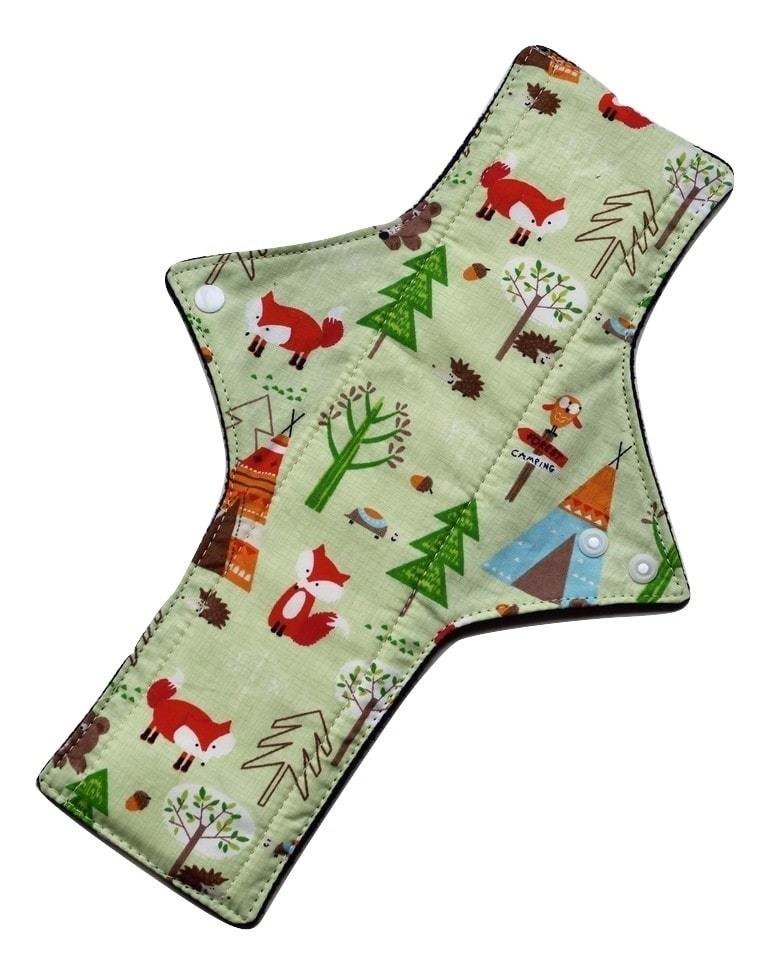 Our heavenly heavy pads have got you covered on your shark attack days! They are designed to not be bulky but are incredibly absorbent. The pads are longer on one end so that you can have extra coverage where you need it (front or back). They also contain a hidden layer of PUL (a waterproof material) to give you super protection and still allow the pad to be breathable. Because they are made from high quality materials the pads are not only slim, comfortable and absorbent, but also very durable. They will last around 10 years, so just think how much money you'll save…
You wear the pad with the cotton print side against your skin and black fleece side against your underwear. We recommend you wash all our pads/pantyliners before use to help them absorb faster.

The pads are approximately 12″ long and 2.75″ wide when snapped on the smallest setting.
These pads are part of our Sparkle range which means they have been manufactured in the UK.