Get 10% off your first order with code: FIRST01 at checkout!
Free shipping on all UK orders over £30!
Sea life – Large Wet Bag
01088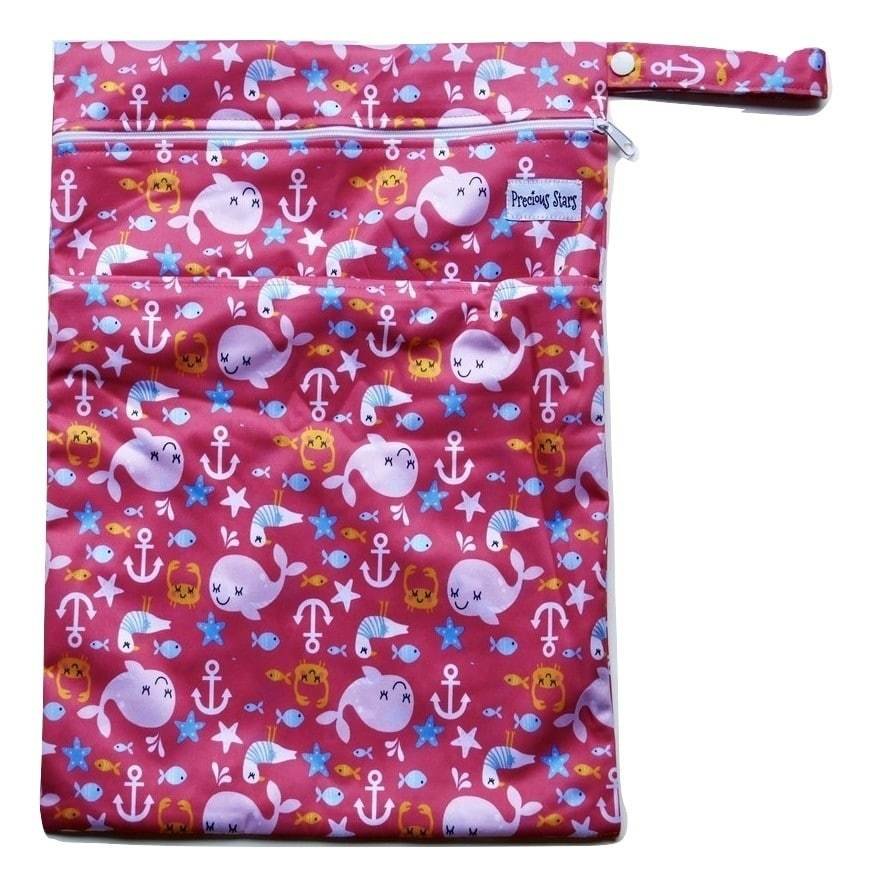 These wet bags are perfect for those of you who want something pretty without a huge price tag! The wet bags are double sided and have wet and dry zippered compartments. The dry compartment can hold up to 10 pads, and the wet compartment can hold up to 20 pads (depending on the size of the pads). The wet bags also have a snap shut loop to allow you to hang the wet bag up on any hook or door handle.

The wet bags are made from PUL so are completely waterproof. This size of wet bag is perfect for use when you are traveling or for storing your soiled pads until wash day. The bag measures 30cm-40cm.